Nutty Chicken Satay
These nutty chicken satay skewers make a healthy snack, or they can be served as a starter on a bed of lettuce. They will keep for a couple of days in the fridge, so are ideal to snack on when you get peckish but want to avoid eating something unhealthy.
Ingredients
2 tbsp chunky peanut butter
1 clove of garlic - finely chopped
1 tsp medium curry powder
2 tsp gluten and wheat free soy sauce
2 tsp lime juice
2 skinless and boneless chicken breasts - cut into thick strips
Cucumber batons
Sweet chilli sauce - to serve
Information
Serves: 2
Diet: Gluten and Wheat Free
Method
Prep time: 10 mins Cook time: 10 mins
Heat oven to 200°C, 180°C fan, gas mark 4 and line a baking tray with baking paper.
In a bowl, mix the peanut butter, garlic, soy sauce, curry powder and lime juice together. If you find the mixture is too thick (the consistency of peanut butter can vary quite considerably) add a drop of boiling water so that you have a mixture that will coat the chicken. Add the chicken strips to the bowl and coat each piece and arrange on the baking tray.
Bake in the preheated oven for 8-10 minutes until cooked through.
Serve warm with the cucumber sticks and chilli sauce or allow to cool and keep in the fridge.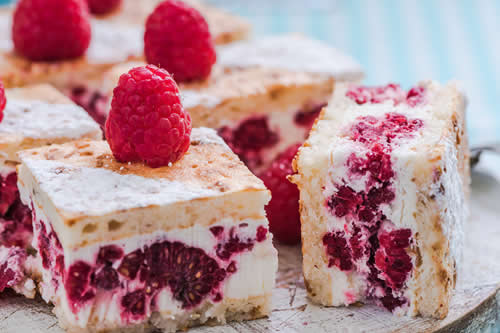 Sweet Treat Recipes