Apple Traybake
A delicious cake that can be eaten hot as a dessert but is equally delicious cold, served with a cup of tea.
Ingredients
450g Bramley cooking apples (or other good cooking apples)
Juice of ½ a lemon
225g unsalted butter - softened
225g golden caster sugar
2 tsp vanilla extract
4 large free-range eggs - beaten
350g gluten and wheat free self-raising flour (I use Doves Farm)
2 tsp gluten and wheat free baking powder (I use Doves Farm)
1 tbsp milk
Information
Serves: 16
Diet: Gluten and Wheat Free
Method
Prep time: 20 mins Cook time: 50 mins
Preheat the oven to 180°C, 160°C fan, gas mark 4. Grease and line a rectangular baking tin, around 27cm x 20cm with baking paper.
Peel, core and thinly slice the apples and squeeze the lemon juice over, to stop them turning brown, and set aside.
In a large bowl, place the butter, caster sugar, eggs, vanilla extract and mix well or use an electric whisk until smooth. Then fold in the sifted flour and baking powder. Gently stir in the milk. Spread half the mixture into the prepared tin and arrange half of the apples over the top of the mixture. Repeat with another layer of each.
Bake in the preheated oven for 40-45 minutes until golden and springy to the touch. Test by inserting a skewer into the centre of the cake, it should come out clean when the cake is cooked.
Allow to cool for 10 minutes, then turn out of the tin onto a wire rack and remove the paper.
Cut into pieces and serve warm or cold.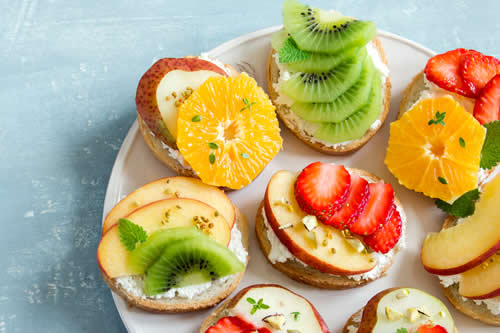 Sides & Snack Recipes