Mushroom Risotto
A risotto is a great dish that is naturally gluten and wheat free. You just have to make sure that the stock, if not homemade, is ok. There are plenty of gluten and wheat free stock cubes available now that are safe to use, just check the labels.
I love serving this on a cold winter's night; it is wholesome and satisfying, with a delicate flavour.
Ingredients
1 tbsp dried porcini mushrooms
2 tbsp olive oil
1 onion - finely chopped
1 stick of celery - finely sliced
2 cloves of garlic - finely chopped
225g punnet chestnut mushrooms - sliced
350g Arborio rice
150ml white wine
Juice of half a lemon
1.2 litres gluten and wheat free vegetable or chicken stock
Handful of fresh parsley - chopped
25g butter
Salt and freshly ground black pepper
Freshly grated Parmesan
Information
Serves: 4
Diet: Gluten and Wheat Free
Method
Prep time: 15 mins Cook time: 30 mins
Start by soaking the mushrooms in hot water for around 10 minutes and then drain and put to one side. In a large heavy based saucepan, heat the oil and gently fry the onion, garlic and celery for 2-3 minutes until soft. Add in the chestnut mushrooms and fry for a further couple of minutes until they turn brown. Stir in the rice and coat it well in the oil. Pour in the wine and allow to simmer, stirring it until the liquid has been absorbed. Using a ladle, add some of the stock and continue to simmer. Continue adding the stock, a ladleful at a time, until all the liquid has been absorbed. The rice should be tender and plump. Roughly chop the soaked mushrooms and stir into the risotto, along with the parsley, lemon juice, butter and salt and pepper. Add the freshly grated Parmesan and stir through to make a creamy consistency. I like to serve this with a bowl of mixed seasonal greens.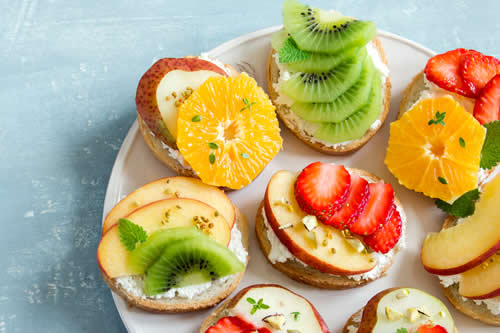 Sides & Snack Recipes