Vegetable Soup
This tasty and healthy vegetable soup recipe is the perfect winter warmer. It's simple to make and can easily be doubled and frozen. You can add whatever veg you like to it; experiment and find your favourite combinations.
Ingredients
1 tbsp butter
1 tbsp olive oil
1 large onion - chopped
2 carrots - chopped
3 medium potatoes - diced
1 leek - sliced
1 litre gluten and wheat free vegetable stock (stock cube is fine)
100ml double cream
Salt and freshly ground black pepper
Information
Serves: 6
Diet: Gluten and Wheat Free
Method
Prep time: 20 mins Cook time: 25 mins
In a large pan, add the butter and oil and heat over a medium-high heat. When the butter foams, add the onion and cook for 2 minutes. Tip in the veg and cook for a further 5 minutes until they start to soften. Pour in the stock and bring to the boil and lower the heat to a simmer and cook for 20 minutes until the vegetables are tender.
Season and then either enjoy as chunky vegetable broth or blitz with a hand blender for a smooth soup.
Stir in the cream just before serving and gently heat through, but don't boil.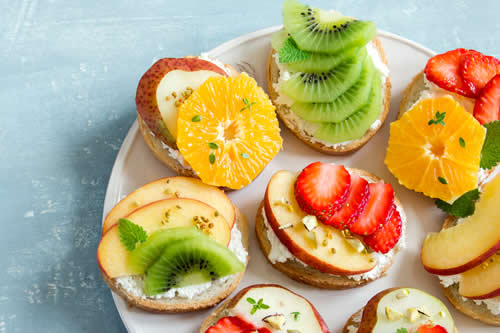 Sides & Snack Recipes