Chocolate Fudge Cake
A rich and sticky chocolate fudge cake that makes a great birthday cake. Decorate it with your favourite chocolate treats and watch your friends and family devour it in minutes! No one would know it was gluten and wheat free; it's moist, chocolatey and very indulgent – just how a chocolate fudge cake should be.
Ingredients
175g gluten and wheat free self-raising flour (I use Doves Farm)
25g cocoa powder
1 tsp gluten and wheat free baking powder
175g muscovado sugar
175g softened butter
3 large free-range eggs
1 tsp vanilla extract
50g dark chocolate (70%+) - melted
200g unsalted butter - softened
200g dark chocolate - melted
200g icing sugar
Information
Serves: 10
Diet: Gluten and Wheat Free
Method
Prep time: 10 mins Cook time: 30 mins
Preheat the oven to 180°C, 160°C fan, 350F, Gas mark 4. Line 2 x 20cm sandwich tins with baking paper and butter the base and sides of the tins.
Place the butter and sugar in a large mixing bowl and beat well until light and fluffy with an electric hand whisk or in a food processor. Gradually add the eggs to the mixture, beating well after each addition. Stir in the 50g of melted chocolate and vanilla extract and then carefully fold in the flour, baking powder and cocoa with a large metal spoon until completely combined.
Divide the mixture between the 2 tins and bake in the centre of the pre-heated oven for 25- 30 minutes until cooked through. The cakes are cooked when the centre springs back when lightly touched. Remove from the oven and leave for a couple of minutes in the tins and then turn them out onto a wire rack to cool.
To make the fudge frosting, place the icing sugar, the 200g of melted chocolate and the melted butter into a food processor or large bowl and blitz until smooth. Sandwich the two sponges together with 1/3 of the frosting, use another 1/3 for the sides of the cake and the last 1/3 to cover the top. Smooth the frosting with a spatula until you have a completely covered cake.
Decorate the cake however you like - with chocolate shavings, fudge pieces, Minstrels, chocolate buttons etc.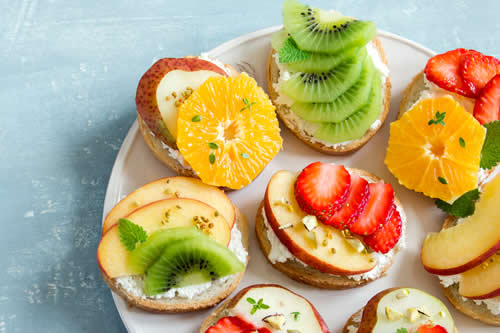 Sides & Snack Recipes