Peanut Butter Granola Squares
Delicious nutty granola bars that are great in lunch boxes or to accompany a cup of tea. You can easily add in your own ingredients such as orange zest, chopped dates or cherries.
Ingredients
125g crunchy peanut butter – low salt variety
1 egg white
65g brown sugar
90g honey
115g unsalted butter - melted
200g oats
35g flaked almonds - toasted*
25g chocolate chips
Extra butter to grease baking tray
Information
Serves: 24
Diet: Gluten and Wheat Free
Method
Prep time: 15 mins Cook time: 15 mins
Preheat oven to 350F, 180°C, 160°C fan, gas mark 4.
Grease and line an 18 x 25cm baking tray with baking paper.
In a bowl, beat the egg white until frothy, an electric beater makes light work of this. Stir in the peanut butter, brown sugar, honey, melted butter, chocolate chips, oats and almonds.
Spread mixture into the prepared baking tray, pressing the mixture in evenly. Bake in the preheated oven until the edges of the mixture begin to brown – this should take about 15 minutes.
Remove from the oven and allow it to cool before cutting into squares.
*To toast almonds, heat a non-stick frying pan and cook the almonds for a few minutes until they start to colour, turning occasionally.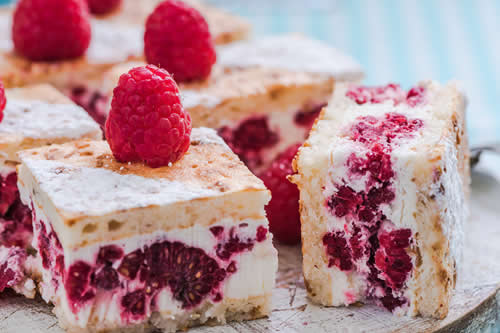 Sweet Treat Recipes