Very Sticky Chicken Wings
These chicken wings make a great starter or can be served as a main course for 4. Watch them fly off the plate when served warm at a party; sweet and sticky with an oriental inspired marinade. Perfect hot buffet finger food – just make sure you have plenty of napkins!
Ingredients
2kg chicken wings
100ml of gluten and wheat free light soy sauce
125ml of orange juice
100g of runny honey
75g of soft brown sugar
1 tsp five-spice powder
40ml of sesame oil
Zest and juice of a lime
Information
Serves: 8
Diet: Gluten and Wheat Free
Method
Prep time: 10 mins Cook time: 60 mins
In a bowl, mix together the soy sauce, orange juice, honey, zest and juice of a lime, oil, five-spice and sugar for the marinade.
Place all the chicken wings into the marinade, giving them a really good mix so that the meat is evenly coated. Ideally leave to marinate overnight in the fridge. If you are short on time, leave to marinade for at least 4 hours.
Preheat the oven to 200°C, 180°C fan, gas mark 6.
Place the chicken wings and marinade into a large roasting tin and make sure they are evenly spread and covered in the marinade.
Roast the chicken wings for around 1 hour, making sure you stir them every 10 minutes to ensure that they cook evenly.
Serve immediately.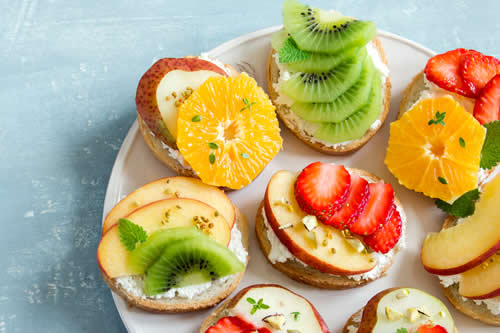 Sides & Snack Recipes