Moroccan Lamb Hotpot
This tasty and hearty stew makes a great weekend supper recipe to share with friends and family. It is easily doubled and can be made the day before and re-heated.
Ingredients
2 tbsp olive oil
600g lean lamb - cubed
3 cloves of garlic - minced
1 large onion - sliced
700ml gluten and wheat free lamb or other meat stock (stock cube is fine)
1 cinnamon stick
1 tbs dark muscovado sugar
175g ready-to-eat dried apricots
2 tbsp raisins
3 tbsp chopped fresh mint
25g ground almonds
50g toasted flaked almonds
Salt and black pepper
Information
Serves: 4
Diet: Gluten and Wheat Free
Method
Prep time: 20 mins Cook time: 135 mins
In a large casserole dish, heat the oil and add the lamb and cook over a medium-high heat for 5 minutes until evenly browned. Using a slotted spoon, remove the lamb and place onto a plate.
Add the onion and garlic to the pan and cook gently for 5 minutes until soft. Return the lamb to the dish, add the stock, cinnamon stick, sugar and season with salt and pepper. Bring the pan to the boil, cover and reduce the heat and cook gently for an hour.
Add the raisins, apricots, half the mint and cook for a further 45 minutes until the lamb is tender. Stir in the ground almonds and scatter the remaining mint and the toasted almonds on top.
This can also be cooked in a slow cooker on low for 7-9 hours. Brown the meat, onions etc and once the liquid has been added and the sauce is boiling, transfer to the slow cooker. Add the raisins, apricots and half the mint an hour before it is ready to serve.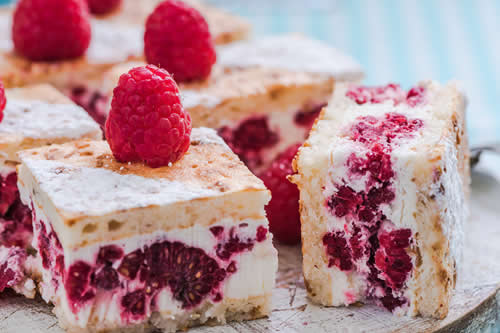 Sweet Treat Recipes