Sweet and Salty Party Nuts
These nuts taste so much nicer than any shop bought varieties and you can adjust the flavourings to suit your guests. You end up perfectly frosted nuts that are evenly roasted, and they make an ideal addition to any party.
Ingredients
Cooking spray
100g raw walnut halves
100g raw brazil nuts
100g raw pecan halves
100g raw almonds
100 raw cashews
1 teaspoon salt
½ teaspoon freshly ground black pepper
¼ teaspoon ground cumin
¼ teaspoon cayenne pepper
75g white sugar
55ml water
1 tablespoon butter
Information
Serves: 8
Diet: Gluten and Wheat Free
Method
Prep time: 10 mins Cook time: 17 mins
Preheat oven to 180 °C, 160 °C fan, gas mark 4.
Line a baking sheet with greaseproof paper and lightly coat with cooking spray.
Combine the nut in a large bowl and add the salt, black pepper, cumin and cayenne pepper. Toss until all the nut are evenly coated.
Heat the sugar, water, and butter in a small saucepan over medium heat until the butter has melted. Cook for 1 minute and then remove from the heat. Pour the butter mixture over the bowl of nuts and stir to coat.
Transfer the nuts to the prepared baking sheet and spread into a single layer. Bake in the preheated oven for 10 minutes. Remove from the oven, give them a stir, make sure they are still in a single layer, return to the oven, and bake until nuts are sticky and roasted, about 5-7 minutes. Allow to cool before serving.
You can make these just sweet by omitting the spices, salt and pepper. Try making them with a ½ tsp of ground cinnamon, sugar, water and butter.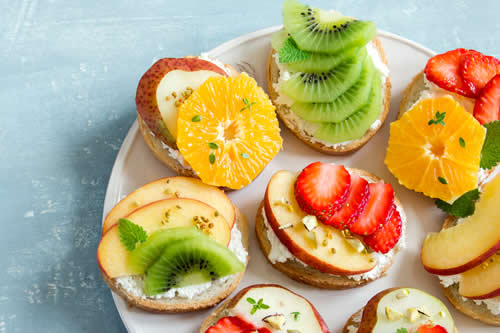 Sides & Snack Recipes