Chilli Con Carne
Chilli has to be one of the most popular dishes to serve to friends or family for an impromptu get-together. It's great for sharing, using store cupboard ingredients and can be made in advance. It tastes even better re-heated and can also be frozen. You can cook it in the slow cooker, on the hob or in the oven – what's not to love about a great chilli?
This recipe is a firm favourite in our house and I serve it either with rice, green salad, sweet potato fries, on top of a jacket potato or with some roast potatoes. It's so versatile, double up and stick half in the freezer; you will be glad when you stumble upon it later in the month!
Ingredients
1 tbsp oil
2 onions
2 red peppers
2 carrots
2 cloves garlic - chopped
1 heaped tsp medium hot chilli powder
1 tsp ground cumin
1 tsp paprika
500g lean minced beef
1 gluten and wheat free beef stock cube
400g can chopped tomatoes
2 tbsp tomato purée
1 tsp sugar
410g can red kidney beans - rinsed and drained
Information
Serves: 4
Diet: Gluten and Wheat Free
Method
Prep time: 15 mins Cook time: 90 mins
Peel and dice the onions and carrot and cut the peppers into small pieces around 1 cm square.
Use a large heavy based casserole dish with a tight-fitting lid and place this on the hob over a medium heat. Add the oil and leave it to get hot. Add the onions and carrots to the pan and cook, stirring frequently, until lightly coloured and soft. Then add the garlic, red pepper, chilli powder, paprika and cumin. Stir and then leave it to cook for 5 minutes, stirring occasionally.
Turn up the heat slightly and add the mince, breaking it up with your spoon. Stir and continue cooking until all the mince is broken up and no raw pink pieces remain.
Crumble your stock cube into 300ml, ½ pint of hot water and pour this into the pan with the meat. Add the chopped tomatoes, sugar, tomato purée and salt and pepper. Mix it all together, bring to the boil and then turn down the heat and simmer it gently with a tight-fitting lid on the pan. Check every 20 minutes or so to stir it and make sure the sauce isn't catching on the bottom of the pan. If it looks like it is drying out, add a couple of tablespoons of boiling water and make sure the heat is as low as it goes.
Simmer for around 1 hour - the mince mixture should look thick, moist and juicy, if it is too liquidy, leave the lid off and continue to cook until the sauce has reduced.
Add the kidney beans to the chilli when it is virtually ready and bring to the boil again and gently bubble without the lid for a further 10 minutes. Again, check for liquid, add more if necessary or continue cooking without the lid if too runny. Making a chilli is not an exact science, it is pretty difficult to ruin, making sure it doesn't burn on the bottom of the pan is the main thing.
The chilli takes a lot more seasoning than you think. Try it for heat, salt and pepper. You can always add in more chilli powder to get your desired kick.
Serve with rice, a green salad, jacket potatoes, sweet potato fries or roast potatoes – the options are endless!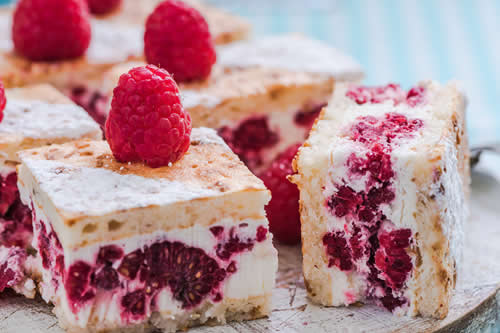 Sweet Treat Recipes