Deviled Eggs
This is a great side dish and popular served as an appetiser at a party. They are very quick and easy to make and taste really delicious. They are naturally gluten and wheat free as well as suitable for those who follow a vegetarian diet.
Ingredients
6 free range eggs
1 heaped tbsp gluten and wheat free mayonnaise
½ tsp salt
½ tsp pepper
1 heaped tsp mustard
1 tbsp paprika powder to garnish
Information
Serves: 6
Diet: Gluten and Wheat Free
Method
Prep time: 15 mins Cook time: 12 mins
Place the eggs in a pan of cold water and bring to the boil. Cook for 12 minutes in the water, which should cover the eggs.
After 12 minutes, tip out the boiling water and re-fill the pan with cold tap water and let them chill for around 5 minutes.
Peel the eggs and slice them lengthways. Carefully scoop out the yolks and place them all in a bowl. Place the eggs whites on a plate.
Add all the other ingredients other than the paprika, to the yolks and mix until creamy. Spoon the mixture back into the egg whites and sprinkle with paprika and serve. If you have time, use a pastry bag to fill the eggs – looks a lot nicer.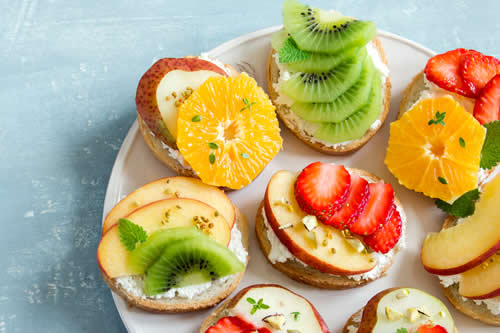 Sides & Snack Recipes