Granola with Berries and Nuts
A tasty breakfast full of crunchy goodness that keeps well for around a month in an airtight container.
Ingredients
200g mixed nuts – pecans - walnuts - almonds - hazelnuts
450g rolled oats
50g sesame seeds
50g sunflower seeds
50g pumpkin seeds
125ml sunflower oil
100ml runny honey
125g dried berries
50g sultanas
Pinch of salt
Information
Serves: 12
Diet: Gluten and Wheat Free
Method
Prep time: 10 mins Cook time: 25 mins
Preheat the oven to 190°C, 170°C fan, gas mark 5.
In a large bowl, mix the oats, nuts, seeds and a pinch of salt and pour in the oil and honey and mix thoroughly.
Pour on to a large non-stick baking tray with sides, in a thin layer and bake for 20-25 minutes, stirring well twice during cooking, until it is evenly golden and cooked.
Transfer to a large bowl and allow to cool. Mix in the berries and sultanas and serve with plenty of milk.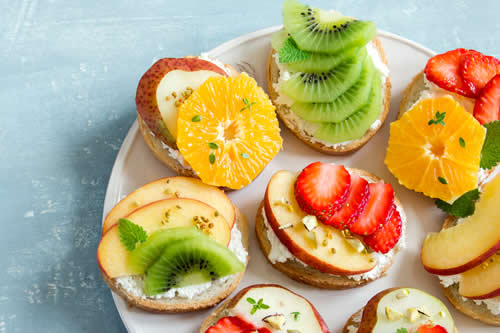 Sides & Snack Recipes