Potato and Chorizo Hash
This can be served for brunch and is a great way of eating up left over potatoes. brimming full of flavour and colour. tatoes, topped with beautifully fried eggs. Start your day the right way with this hearty dish.
Ingredients
1 large onion - finely sliced
1 clove of garlic - chopped
120g chorizo - cut into chunks
1 red pepper - sliced
2-3 cooked potatoes - diced
Olive oil
Sunflower oil
2 large free-range eggs
Information
Serves: 2
Diet: Gluten and Wheat Free
Method
Prep time: 10 mins Cook time: 20 mins
Gently fry the onion and garlic in a little oil in a pan until the onion is soft. Add the chorizo and fry for a further 2 minutes. Add the potatoes and red pepper and cook for around 10 minutes. Turn occasionally, so nothing catches on the bottom of the pan.
Meanwhile fry the eggs in a small pan of sunflower oil and serve on top of the hash once it is cooked.
Season with sea salt and black pepper.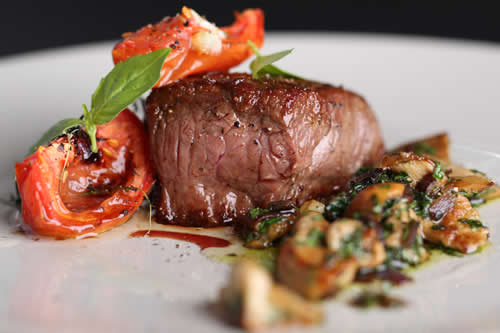 Main Course Recipes