Chocolate Truffles
Delicious homemade truffles make the perfect gift and are deceptively easy to make. Present them in a fancy gift bag or box or serve them with coffee at a dinner party to gasps of delight. Naturally gluten and wheat free they can be made with or without alcohol and the flavours are endless. Use different fillings and coatings to create a range of fabulous varieties.
Ingredients
150g good quality plain chocolate (70% cocoa solids)
5 tsp rum
50g unsalted butter - cut into small chunks
1 tsp milk
50g ground almonds
Cocoa powder
Information
Serves: 10
Diet: Gluten and Wheat Free
Method
Prep time: 60 mins Cook time: 10 mins
The above recipe is a fairly basic truffle recipe and will give you a guide as to the quantities of dry and wet ingredients.
Melt a 150g bar of plain chocolate in a bowl over a saucepan of barely simmering water. Once it has melted, take the bowl off the heat and beat in the other ingredients and allow it to set for an hour.
Roll a teaspoon sized piece of the mixture in your palms until it is shaped like a ball. Roll it in cocoa powder and place it in a little paper case (these can be bought from cake decorating suppliers).
For non-alcoholic truffles, replace the rum with milk or water. Other alcohol can be used in place of the rum. Try Bailey's Irish Cream, Brandy or Jack Daniels.
The truffles can be coated in a variety of different ingredients; ground nuts, cinnamon, desiccated coconut, blitzed freeze-dried strawberries, pulverised mint sweet, espresso etc.
Use milk or white chocolate to create different truffle fillings and add lemon zest of orange zest for different flavours. The options are endless, so get creative and make your own unique varieties.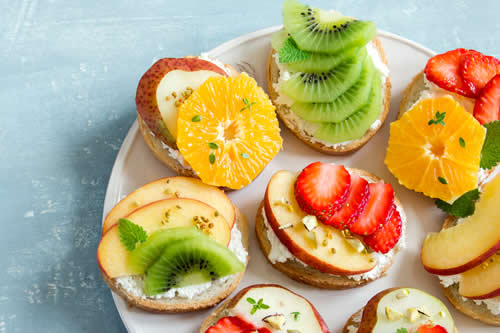 Sides & Snack Recipes