Ingredients
150ml medium white wine
150ml orange juice
75g golden caster sugar
1 vanilla pod - split and seeds removed
800g mixed ripe summer fruit - such as peaches - apricots - nectarines -
strawberries - apricots - raspberries - blueberries - redcurrants and blackberries
Method
Prep time: 15 mins Cook time: 15 mins
Preheat the oven to 180˚C, 160˚C fan, gas mark 4.
Put the wine, orange juice, sugar and vanilla seeds into a small pan and heat gently until the sugar has dissolved. Pour into a small measuring jug to cool.
Prepare the fruit by removing any leaves and stones and quarter or halve them as necessary. Leave small fruit whole.
Cut 4 squares of greaseproof paper 30 cm x 30 cm square for each parcel. Cut 4 pieces of string, roughly 25 cm in length. Lay a square of paper over a small bowl and push down gently. Fill with a 1/4 of the fruit and about 75ml of the wine mixture. Tie the parcel tightly with some string, leaving about 2.5cm of space above the level of the fruit and liquid. Make all 4 parcels in the same way and arrange them in a roasting dish and cook for 15 minutes in the pre-heated oven.
To serve, carefully lift each parcel into a serving dish, leaving them tied. Your guests can unwrap them at the table and discover for themselves the delights within.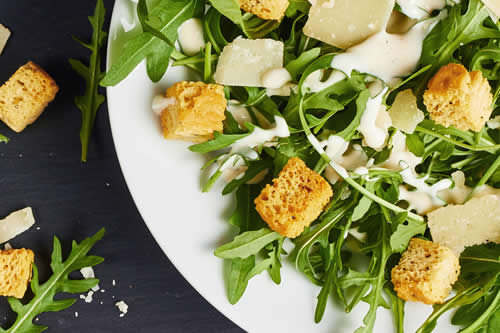 Light Lunch Recipes